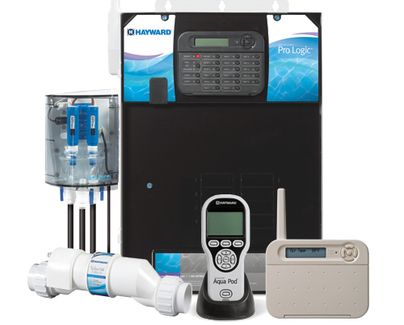 Automated Controls and Remote Systems
Hayward's automation systems are the best in the pool industry. Automation takes the work out of pool and spa ownership, by automating all work intensive functions. Also, with automation you can save up to 70% on your pools energy costs.
Salt Chlorination Systems
Salt Chlorination Systems are a popular and convenient way to maintain one's pool. It is known for being low maintenance and will deliver a constant pure chlorine-based sanitation.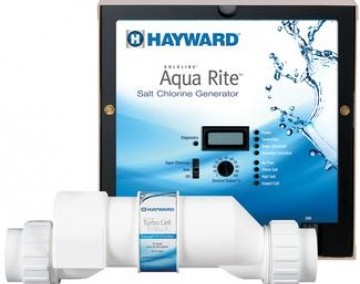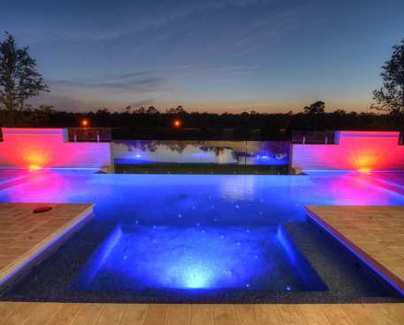 Color Lighting
With color lighting, your pool can be suited to match your taste. Create an environment that will have an everlasting impression.
Rain Walls
A rain wall is a unique water feature that gives a calming visual effect. Rain walls are becoming increasingly popular among those seeking a tranquil pool oasis.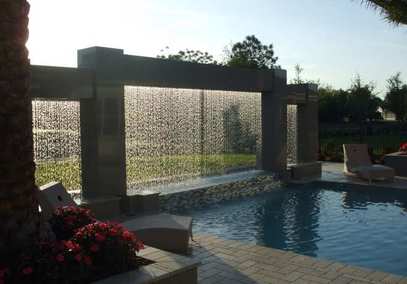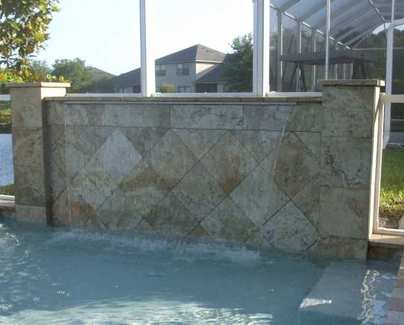 Sheer Descent Waterfalls
Different than a rain wall, a sheer descent waterfall creates a solid sheet of water coming from the spillway. The speed can be adjusted accordingly.
Laminar Jets with Color Changing Lighting
To make a bold statement with your pool, laminar jets are the way to go. Colored streams of water shoot into your pool, making an amazing nighttime view.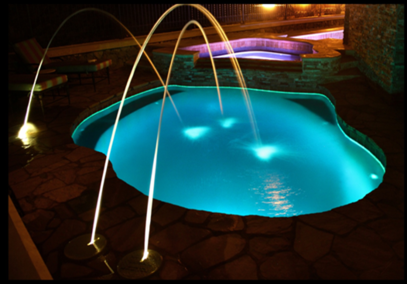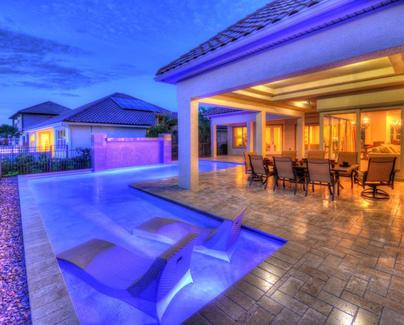 Wet Shelf
Wet shelves allow you to relax comfortably in your pool in only a few inches of water, allowing you to have lounge chairs with umbrellas or whatever you would like.
Stylish Planters
A unique way to bring landscape right into your waterscape.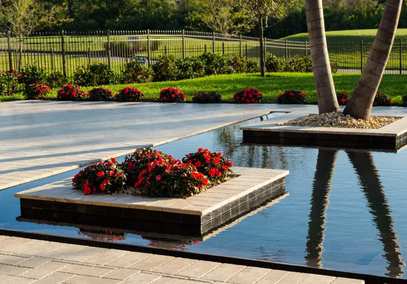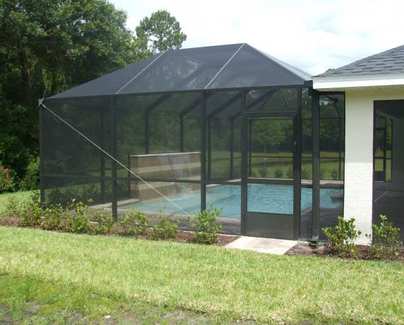 Screen Enclosures
Screen enclosures are a great way to protect your pool from bugs, leaves and debris. Engineered to withstand high speed winds and all of Florida's environments.