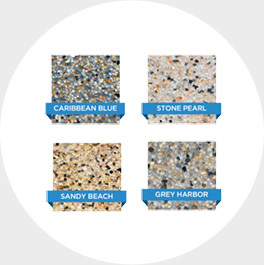 Crystalstone® Interior Finish
CrystalStones® smooth pebble finishes, provides an evenly textured surface by utilizing a smaller pebble size that is easy on the skin, yet extremely durable. These are the most durable, long-lasting pebble pool finishes available today and are considered the new age of pool surface technology.
Travertine Decking
Travertine is quarried from natural solid stone and the stone is freeze-thaw compatible meaning it does not expand or contract through inclement weather. Travertine is considered an eco-friendly option that eliminates the need for costly repairs as you would have with a poured concrete deck. Solid brick paver and coping is another option that is equally durable and aesthetically pleasing in all applications.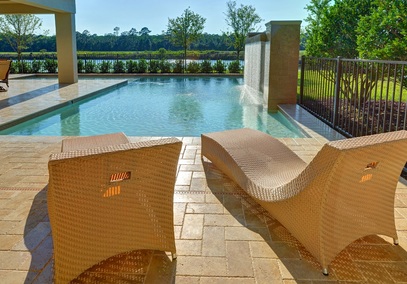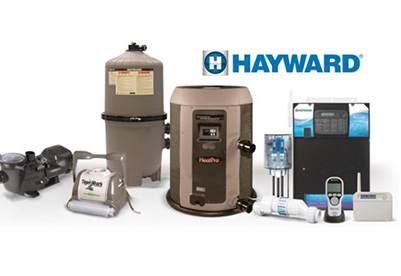 Totally Hayward Equipment
Hayward is known for their high quality materials and reliability. Our exclusive Totally Hayward equipment package extends the manufacturers' warranty on your pool to three years; two years beyond any competitors standard equipment package.
Imported Porcelain Tile
Extreme Pools installs tiles of all variety on the water line, waterfalls, spillways and vanishing edges of the pools. We provide endless options in tile to help create a custom work of art for you.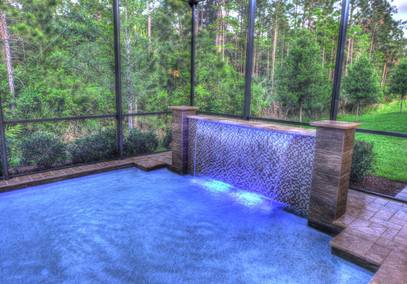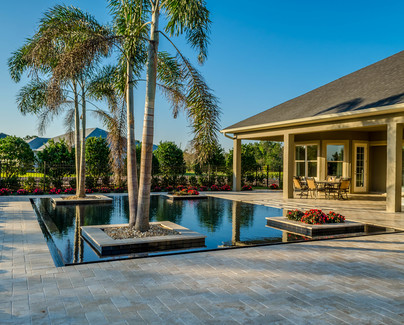 Custom options to meet your needs
Water features, waterfalls and vanishing edges
Complete pool automation
Colored pool lighting and fiber optic accents
Landscape lighting
Please see Options for more details
One-on-one Personalized Consultation
Extreme Pools prides itself on the personalized attention we are able to provide to each owner. With the help of new 3D software, we are able to show you how your pool will look from all angles before we build it. This personalized attention lasts through the building process and even after you have enjoyed your first swim.